Cowquest
This is a game about Friendship.
This is a game about Cows.
This is a game about not blowing those friends up with bombs.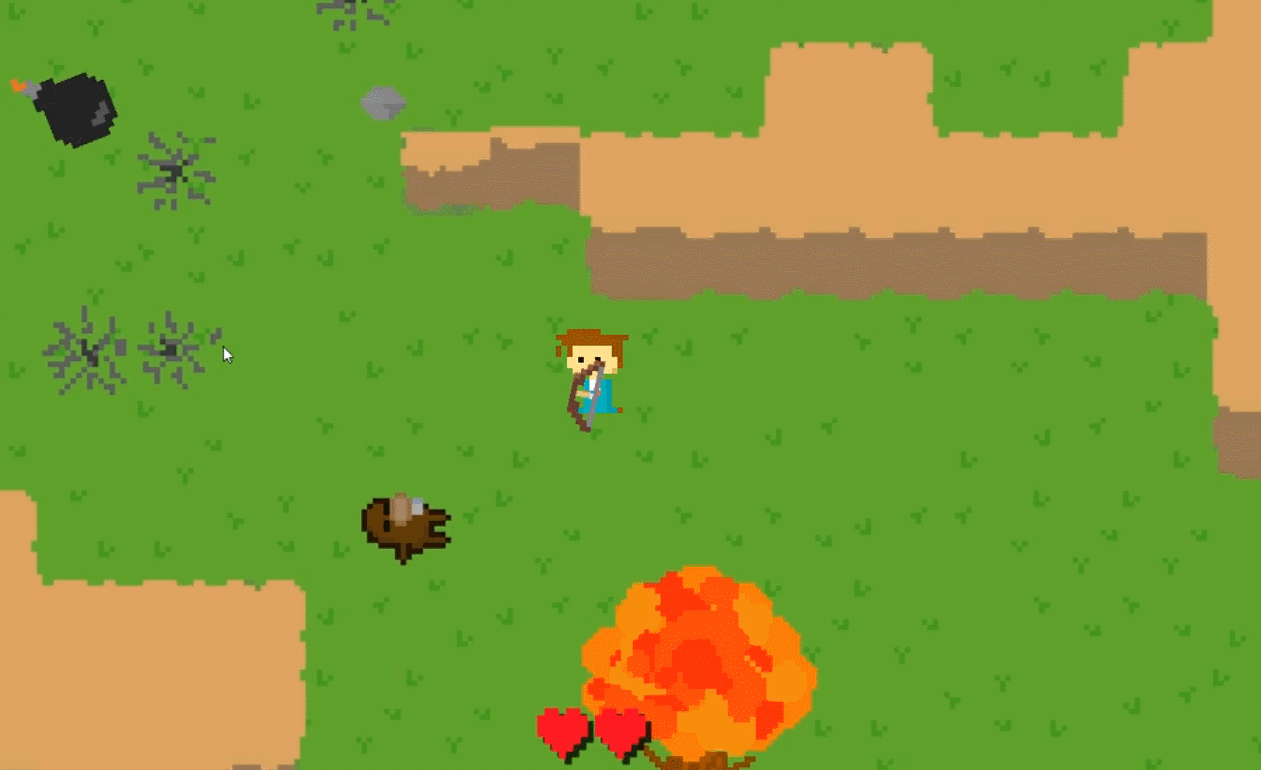 About
NOTE: THIS GAME IS BEST EXPERIENCED AS A STANDALONE. For the ultimate cow quest, please download the Mac or Windows standalone version :)
Cowquest is a simple game about defending your heard of cows, using a variety of weird resources and abilities. I think you'll quickly grow addicted.
The goal of the game was to make things exponentially tougher and more chaotic the more you progress, and the more cows that you are managing. Since they can poop explosives, things can get … hectic when you have more friends!
Inspired by Spelunky, I based the mechanics off a simple set of physics rules. As it turns out, the possibilities within this system were pretty vast. When I ran out of arrows, I still had an option at my disposal:
Controls
WASD: Move
Mouse: Aim
Left Click: Use Item
Q: Drop
E: Pickup
Space: Throw Item
Mouse Wheel: Change Item
1-9: Item Hotkeys
Development
This game was developed in 48 hours for the Ludum Dare compo.
Engine
I used Unity to make the game, and managed to get pretty far with their new 2D tilemapping tools making the destructible terrain. Check it out: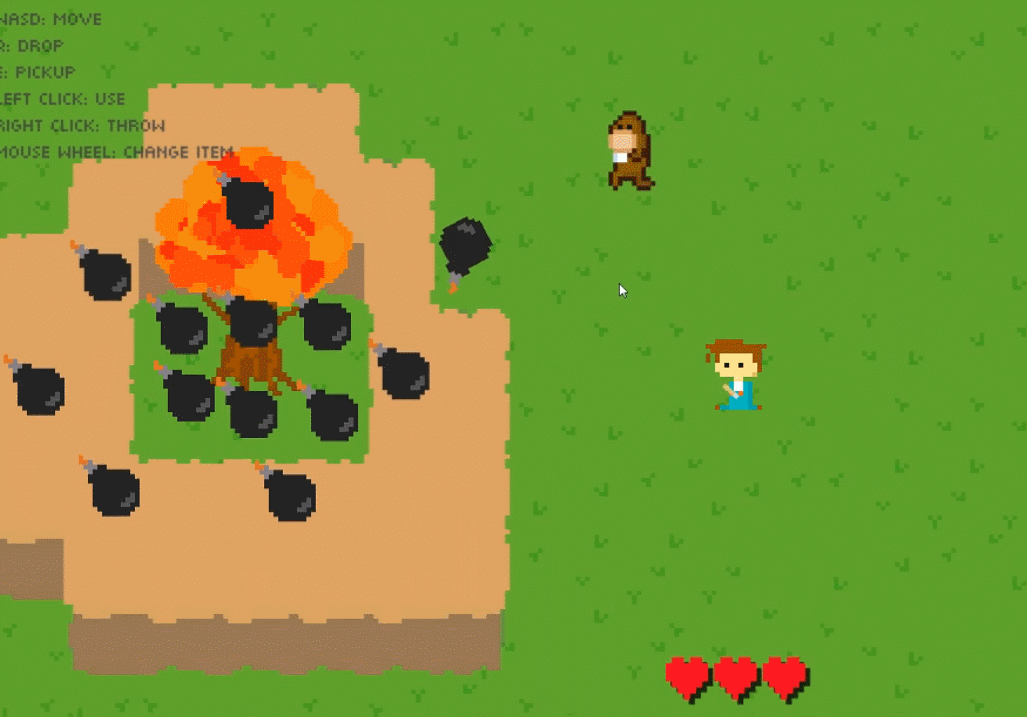 Art
For the sprites, I used Aseprite. I have a custom script to export my spritesheets straight to Unity, because my only gripe with the program is that the file system is kind of clunky. This saved me quite a bit of time.
I am still new to pixel art, and this is the first time I am actually kind of proud of the art in the game. The tutorials I found at Studio Miniboss have given me so much good info and changed how I think about spriting, so check them out!
Sound
I use Logic Express to make all my music. This little ditty just sort of popped into my head. I'd like to fix it up and put it on SoundCloud sometime after the jam.
For the sounds, of course I used BFXR. It's a game jam, after all.
Endnotes
I make a lot of games about cows. But I think this one is extra beefy. I hope you enjoy it! Please leave comments and feedback below and I'll gladly return the favour!
Cheers,
Dan (PapaCheech)
Download
Click download now to get access to the following files:
cowquest_source.zip
116 kB